Visiting the church
The church is reached using the gated road from the near-by village of Flecknoe, or by a private track leading from the A45 where it crosses the Grand Union Canal at Braunston, and which can be used provided that visitors do not drive on or damage the unenclosed fields on either side.
Copies of this tour guide can be found at the church. The guide takes you around points of interest and outside the church.
To reach the church
1) A short walk from Braunston (Braunston is on a bus route)
2) From the A45 via Willoughby and Sawbridge and then either through Flecknoe or Nethercote
3) From the A425 via Flecknoe
Access information
There is limited parking available next to the churchyard. Access to the entrance is via a mown path through the churchyard, reaching the west porch across a bumpy churchyard. There is one step down to an uneven porch and a further step down to the nave.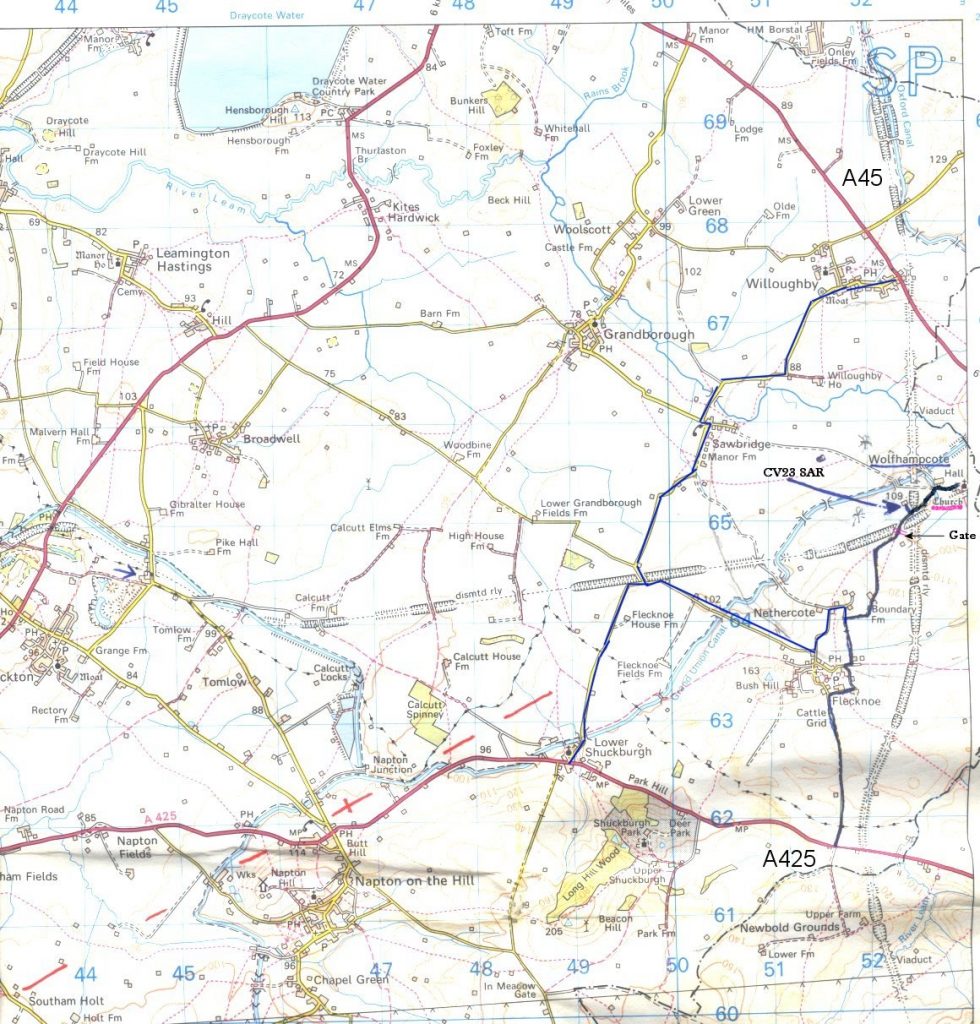 For any queries please email wolfhampcotechurch@gmail.com
Further information is also available on social media:
Facebook: St Peters church Wolfhampcote
YouTube: Wolfhampcote Church