Wolfhampcote church in pictures
The below photograph was taken on the approach from Braunston. See more images here or visit the Ariel Views page to see images of the church, and the area, from air.
Visit the Gravestones page to view images and information on the gravestones that can be found in the churchyard.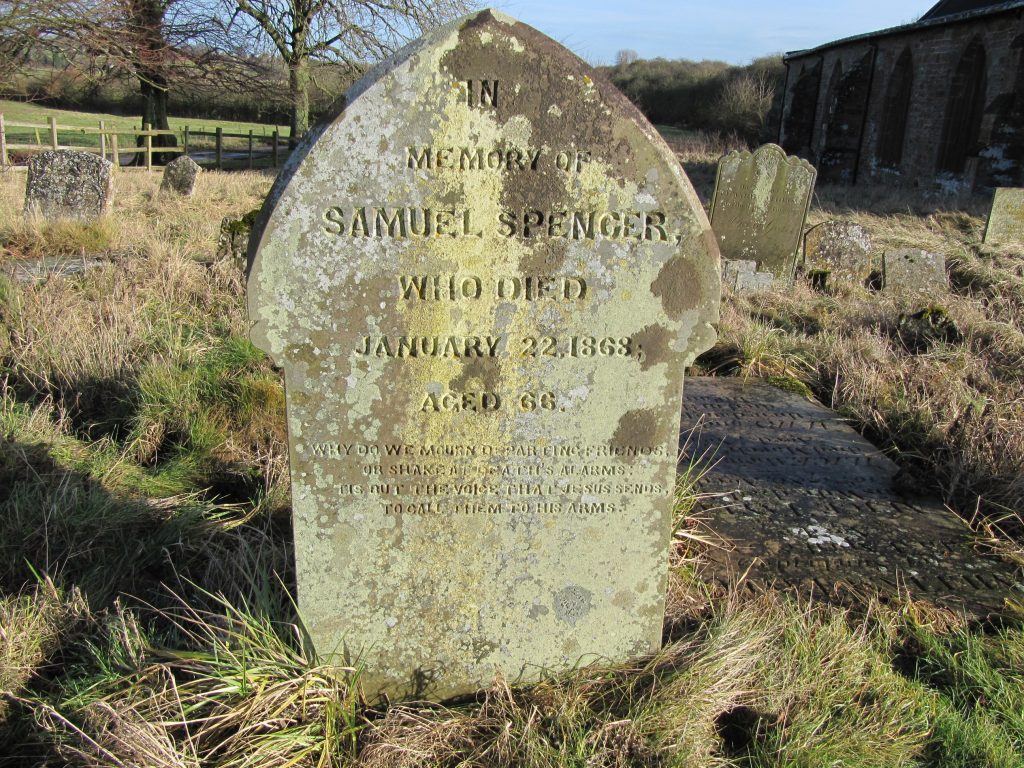 Further information about two watercolour paintings and the 19th century artist Bradford Rudge, can be found here.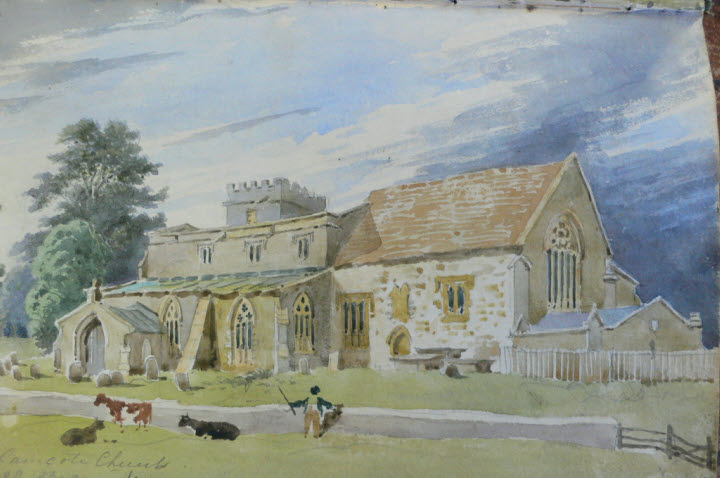 The interior of the church was captured in this oil painting by John Piper in the 1940's. Visit this page for more information as well as an article which details his visit to the church with his friend John Betjeman.
To view more pictures of fossils found in the area visit the Fossils page.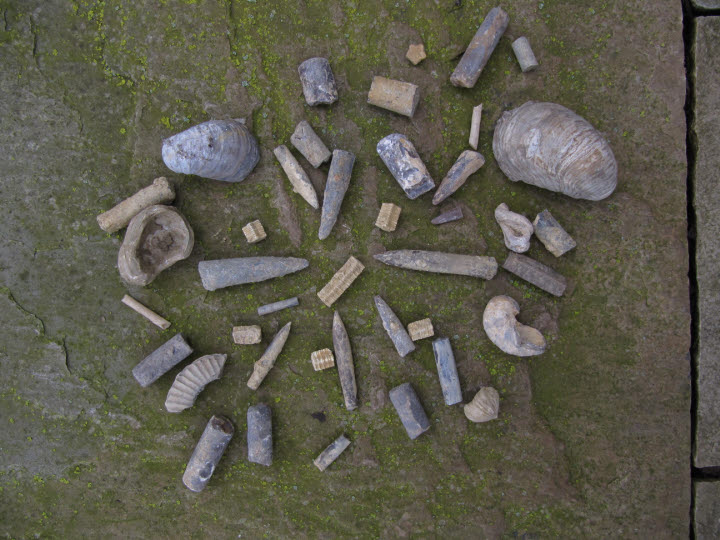 A photograph of the large bell in the church tower is shown below. Discover further information about the bells in the tower and their history here.